TIME TO BRAND achieves the TOP 5% Best SMB Portugal 2022 certification
2022-10-05 Published by: Time To Brand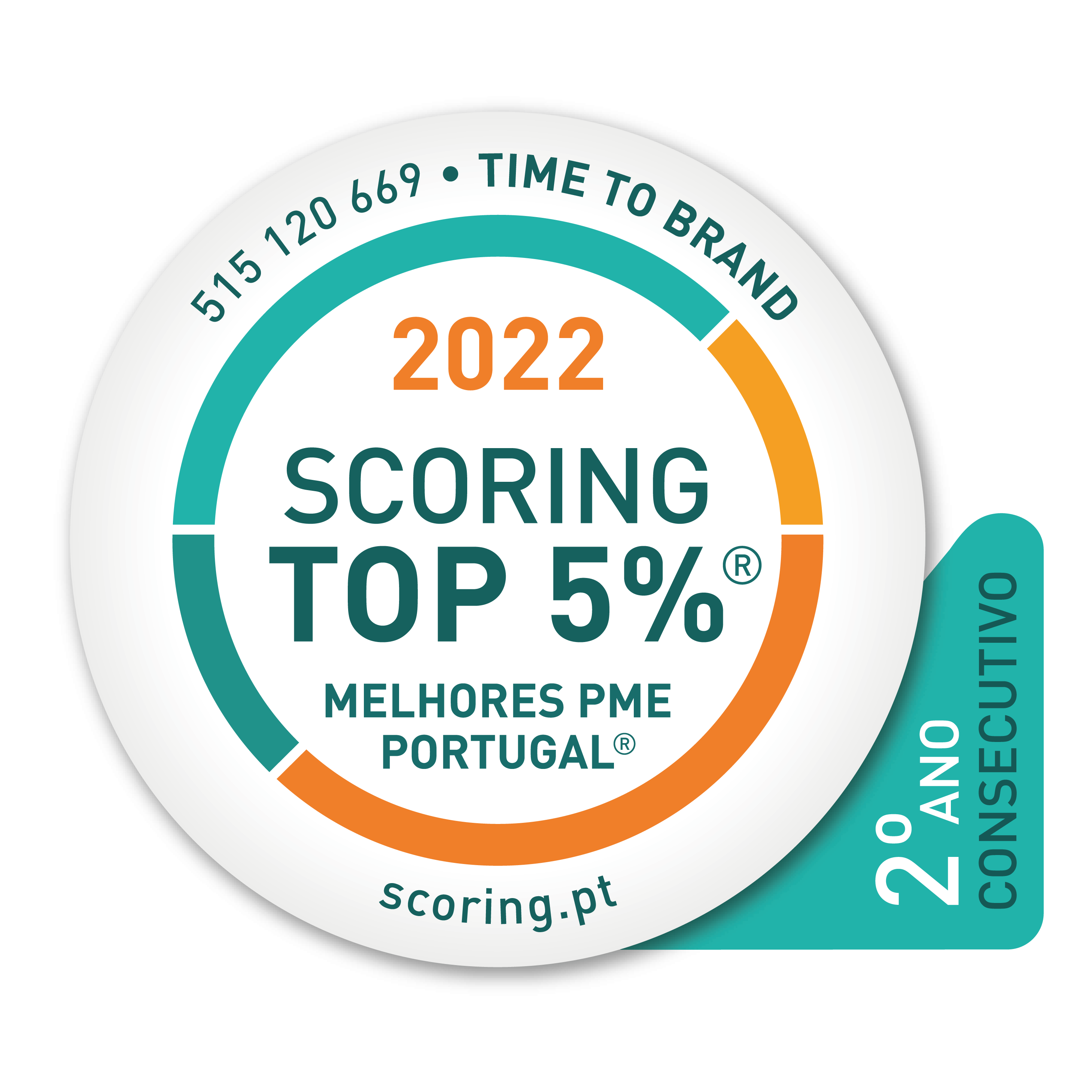 TIME TO BRAND achieves the TOP 5% Best SMB Portugal certification, for the second consecutive year.
The certification issued by
SCORING
, is a result of the economic and financial classification, which determines which companies fit into the restricted group of the best 5% portuguese companies, in terms of performance and financial strength.

We feel proud for this certification, as it demonstrates the confidence and trust that our partners can count with, on collaborating with our team!
TIME TO BRAND - TOP 5% Best SMB Portugal 2022
Author: Time To Brand
Av. da República, Nº 3000
Edifício Estoril Office, Bloco B, Piso 3
2649-517 Alcabideche
Lisboa - Portugal
E-Mail
info@timetobrand.eu
Tags: #scoring, #consulting, #management, #marketing, #sales, #brands, #results, #agency
« Back